Search / 384 results found Showing: 1-10 of 384
TILTON — Just finding games to play this summer has been a major accomplishment for the Danville Post 210 Speakers.
BLOOMINGTON — Incoming freshman Indiana defensive lineman Cooper Jones comes from athletic bloodlines.
DANVILLE — No two baseball games are ever exactly the same but on Friday night, the doubleheader between the Danville Dans and the Illinois Va…
Excitement is building for the Olympics, which are set to begin in Tokyo in less than three weeks.
The Covington youth baseball and softball leagues keep growing, which means changes always have to be made.
ALTON — Danville Dans pitchers Patrick Dunn and Kade Snell continued their recent string of strong performances on Wednesday.
TILTON — Introductions for the Danville Post 210 Speakers were taken care during the first few days of practice last week.
DANVILLE — Rantoul Family Sports Complex, a new 60+ acre sports facility designed to draw upwards of 150,000 visitors annually and create more…
FRANKFORT, Ind. – The North Vermillion softball team saw their season come to an end in the Frankfort Semi-State opener as they fell to the Co…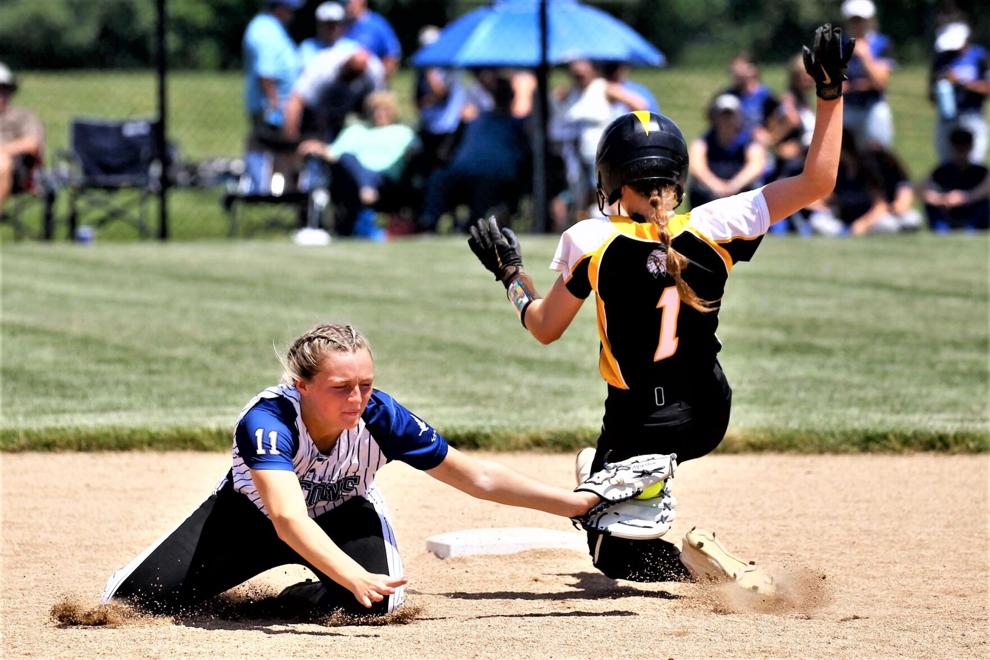 Martin
North Vermillion shortstop Ava Martin tries to tag out McKenna Minton of Cowan at second base during Saturday's semi-state game at Frankfort, …